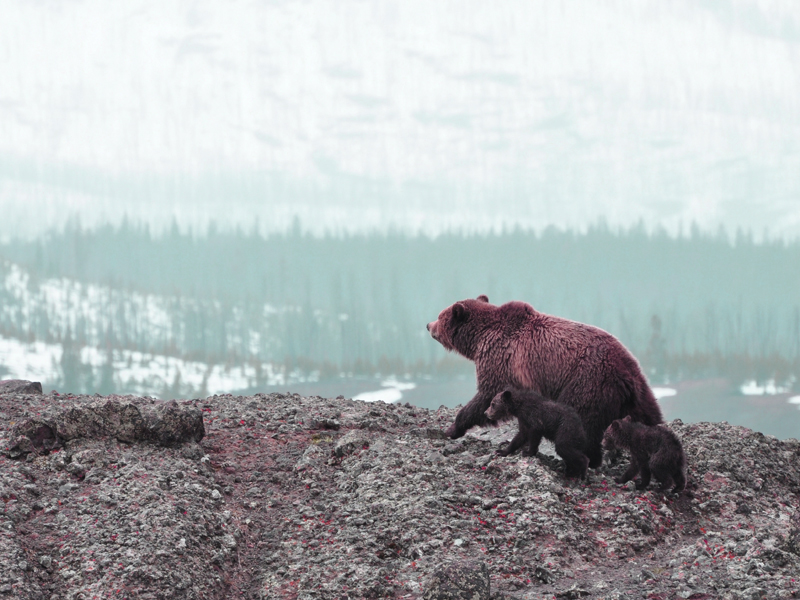 I dreamt last night about becoming a mama bear … twice!
The first dream consisted of a sleepover with a bunch of girlfriends and a lost kitten. It was clear this kitten needed to be taken care of and after listening to a cell phone message, I agreed to take in the kitten. In the second dream I was traveling with my family and had a newborn baby boy that I was insistent, had to be strapped to me at all times.
Dreams like this are not normal for me, not only because I don't usually remember any of my dreams. But also because they don't usually connect so clearly to what is going on in my current life. No I'm not expecting! but I have been reading Christiane Northrup's book Mother Daughter Wisdom. It's giving me a lot of insights into my own relationship with my mother, but also the kind of mother I want to some day be.
Now I won't say that the book isn't a daunting read, it is 625 pages long! And most people now have a hard time staying present while reading a paragraph (you're probably doing something else while reading this blog post, or have gotten bored already and stopped reading). But it is a worthwhile investment in knowledge of the most important relationship we have during our lifetime. I've learned that my love of food stems from lovingly given baby formula and my deep feeling of 'not enoughness' stems from my first connection in the world. But the things is, it's not just our mothers, it's their mothers and their mothers and so on back into the stone age. Woman pass on the linage we've been taught and I believe it is up to us to reinforce the healthy messages and stop the negative ones. We are not all going to learn to be super human mothers, that is just a fairy tale. But I truly hope we can try to foster a generation of children/woman that are a little closer to knowing their power and worth on a cellular level.