Now that we've gone over the basics of how to care for textile art, let's talk about how to hang textile art. We all had that friend in college who hung up a piece of fabric on the wall with push pins, we are going to be a little more polished than that.
There are two methods I choose to use when hanging textile art. For large scale pieces (ie greater than wide 20") I used a hanging rod that is inserted into a hanging sleeve that I have sewn near the top edge of all my pieces. The rod consists of a piece of painted MDF baseboard with two to three small holes drilled through that can be then hung on the wall. I choose to use painted MDF instead of bare wood as the wood will leach acids into the fabric, that over time will either discolour or harm the structure of the fibres. Whereas the painted MDF will not.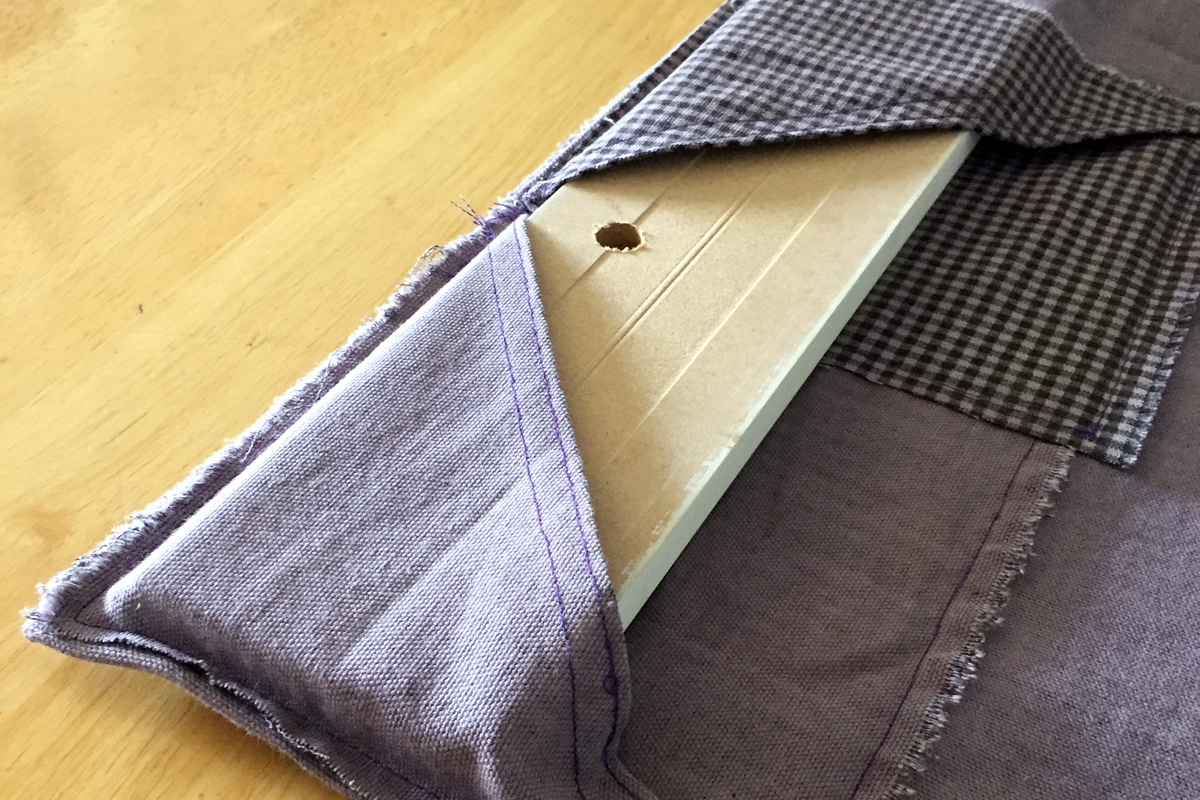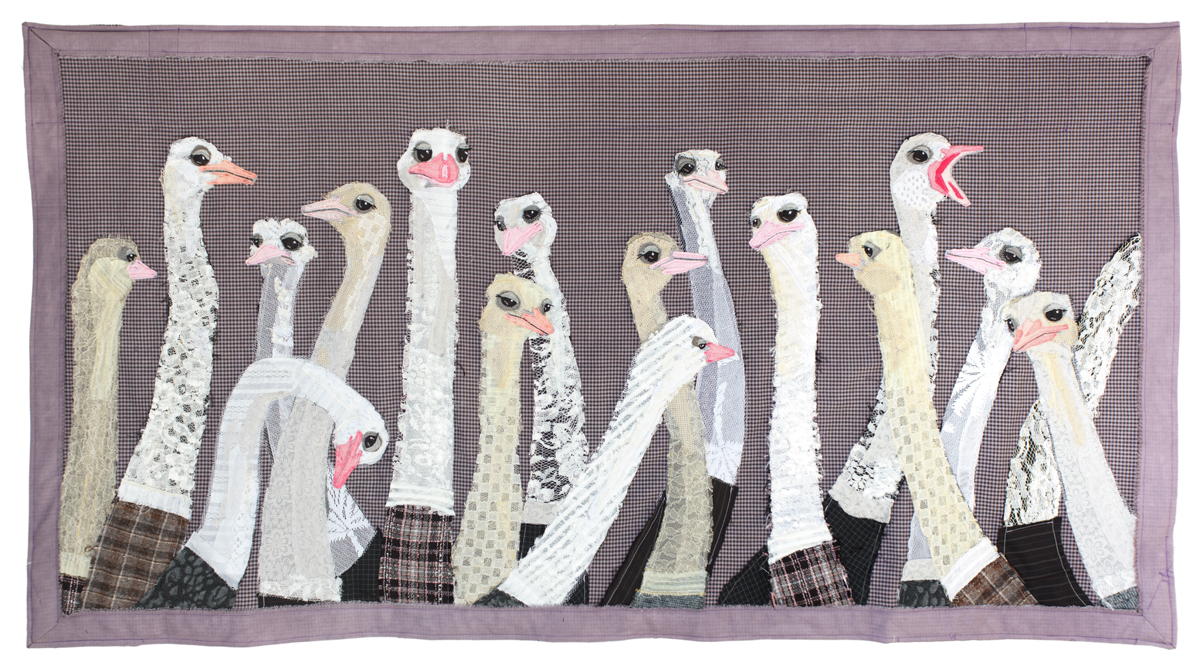 For small and medium scale pieces (ie smaller than 20" wide) I prefer to hang them framed, as it gives them a bit more visual presence and weight in a room. To hang I have sewn 2-3 velcro tabs near the top edge of the textile art which can be paired with adhesive backed velcro pieces mounted on matt board which is then inserted into a frame. I choose to leave the glass off the frame as I mentioned in the How to Care for Textile Art post, fibres need to breath and enclosing them in glass can cause premature aging.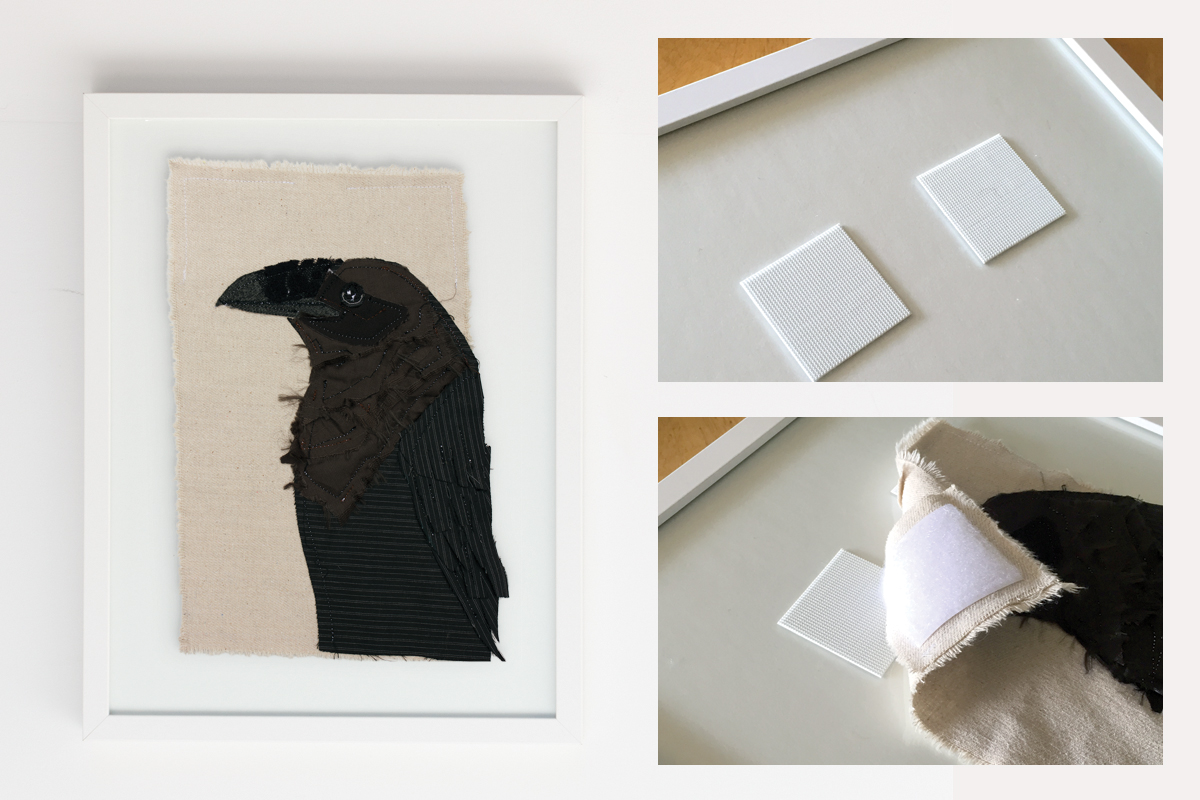 Because of it's world wide accessibility, I choose to size my pieces to fit within RIBBA frames from Ikea. If you are having your piece custom framed you can choose to include glass but have your framer insert some small vent holes in the side so your textile art can breath.
If you like the look of textile art hanging "naked" on the wall regardless of size, the velcro tabs also double as a hanging sleeve and can be hung in the same manner as the large scale pieces.