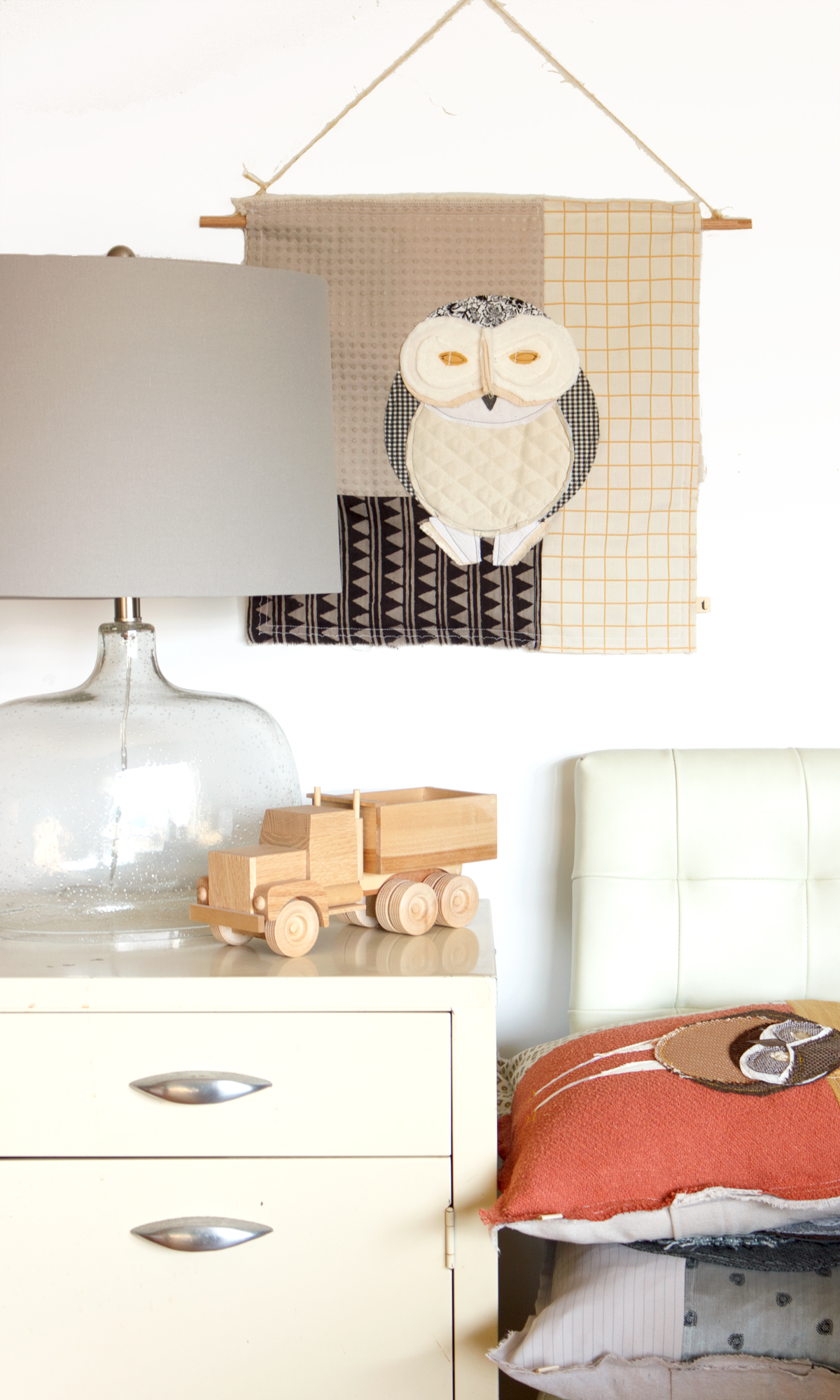 People don't always think of fibre wall hangings when deciding on art work. Not only can they be visually stunning works of fine art they also have some practical benefits over a standard canvas painting or print.
1. Acoustic – Fabric wall hangings and tapestries provide a soft surface to absorb extra noise rather than a hard surface for sound waves to bounce off of.
2. Insulation – Have a cool exterior wall? Hang a wall tapestry to provide a little extra warmth and insulation. Just like a sweater helps keep you warm, a wall hanging will keep your home that much cozier.
3. Variety – The key to a strong room design is variety. Not only should you have a variety of complementary colours, textures, and shapes but also a variety of artworks. Paintings and prints are a great start, but layering in a wall hanging or two will add the 3 dimensional texture your eye loves.
4. Sense of History – Historically many different cultures have displayed fibre art to beautify and warm buildings. In Medieval Europe tapestries were hung on a castle walls and to cover door openings. The Greeks and Romans used fibre art as wall coverings for civic buildings and temples like the Parthenon.